Die German Eagles sind die deutsche Frauen Nationalmannschaft im australischen Football. Das Team existiert seit 2018 und nimmt seitdem an Internationalen Turnieren teil.
The German Eagles are the German National Women's Australian Football Team, founded in 2018.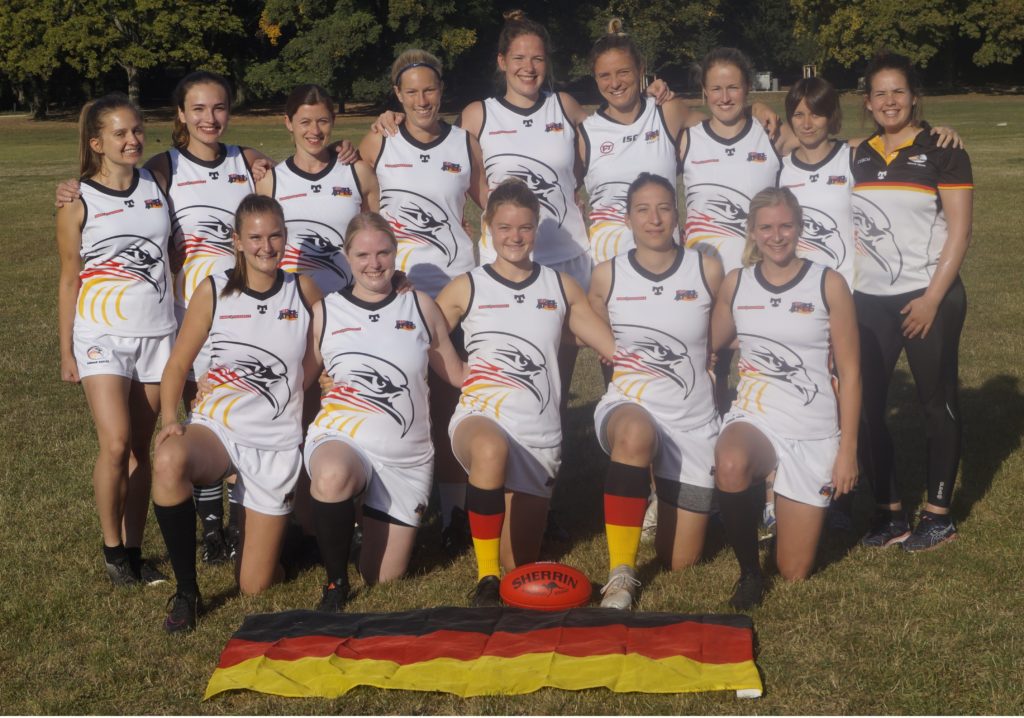 Im Oktober 2019 wird die deutsche Frauen Nationalmannschaft zusammen mit der Herren Nationalmannschaft nach London reisen. Im Vergleich zu der Herren Nationalmannschaft, müssen die Frauen sich nicht mehr für den International Cup in Melbourne 2020 qualifizieren. Da an den European Championships in London nur drei Frauen Nationalmannschaften teilnehmen, sind alle drei Teams schon für Melbourne im nächsten Jahr automatisch qualifiziert.