Written by Elisabeth Zengerling & Megan Ellis (pictured below)
Be quick and get your hands on one of the very limited Don't Drink and Drive Go Pink For Life on-field apparel. If you would like to order the guernsey or the full on-field outfit, click on the following link: https://forms.gle/jajhiLhPXJJn2VXy5
You can order the Go Pink For life outfit until the 29.05.2022!! We encourage you to copy and share the link to make the world a little more pink!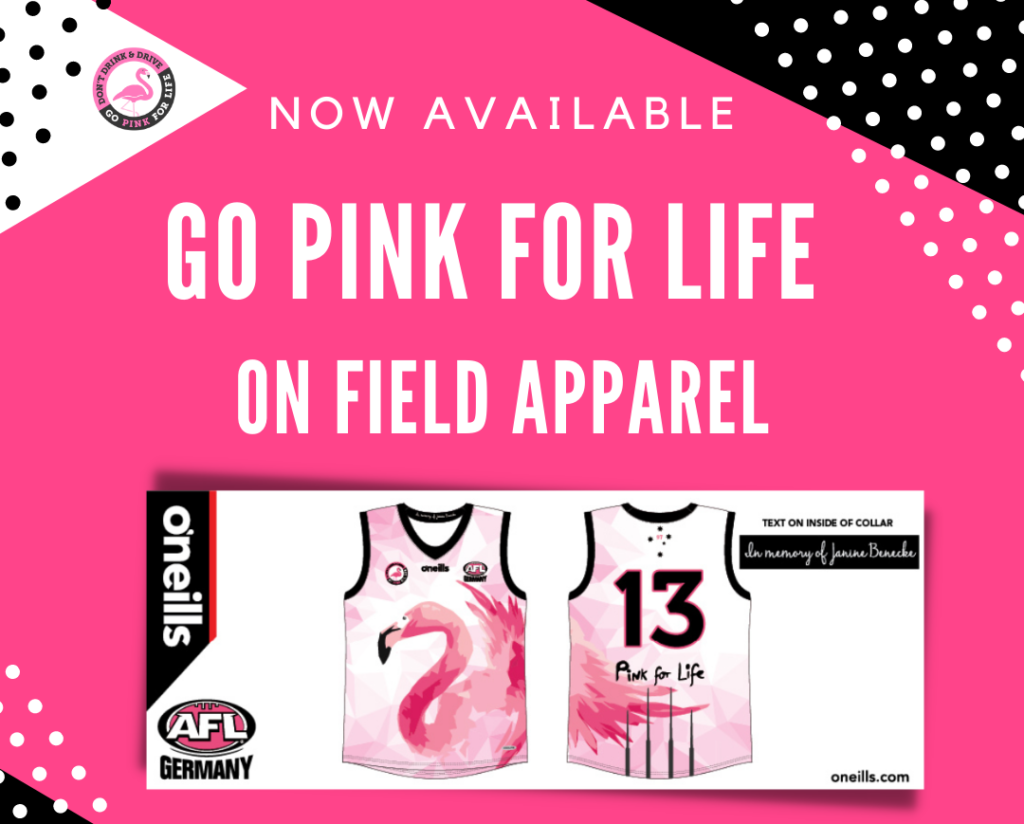 This special edition kit was designed with the support of O'Neills Ireland, AFL Europe, AFL Germany, the Don't Drink and Drive Go Pink For Life campaign and last but not least the wonderful women of the German Eagles National Team who made the creation of this special guernsey possible by winning the 'Race to the MCG challenge' hosted by AFL Europe and supported by O'Neills in 2020.
The pink guernsey honours our beloved Janine Benecke who was one of the founders of the Rheinland Lions Womens team and always supported Aussie Rules Football with all her heart in Europe and around the globe. Tragically she was killed in a car accident by a drunk driver in 2020. In the same year her mum founded the campaign Don't Drink and Drive Go Pink for Life which raises awareness to stand up against drunk driving and provokes moral courage for this cause. With the purchase of the guernsey you directly support the campaign and donate 5€.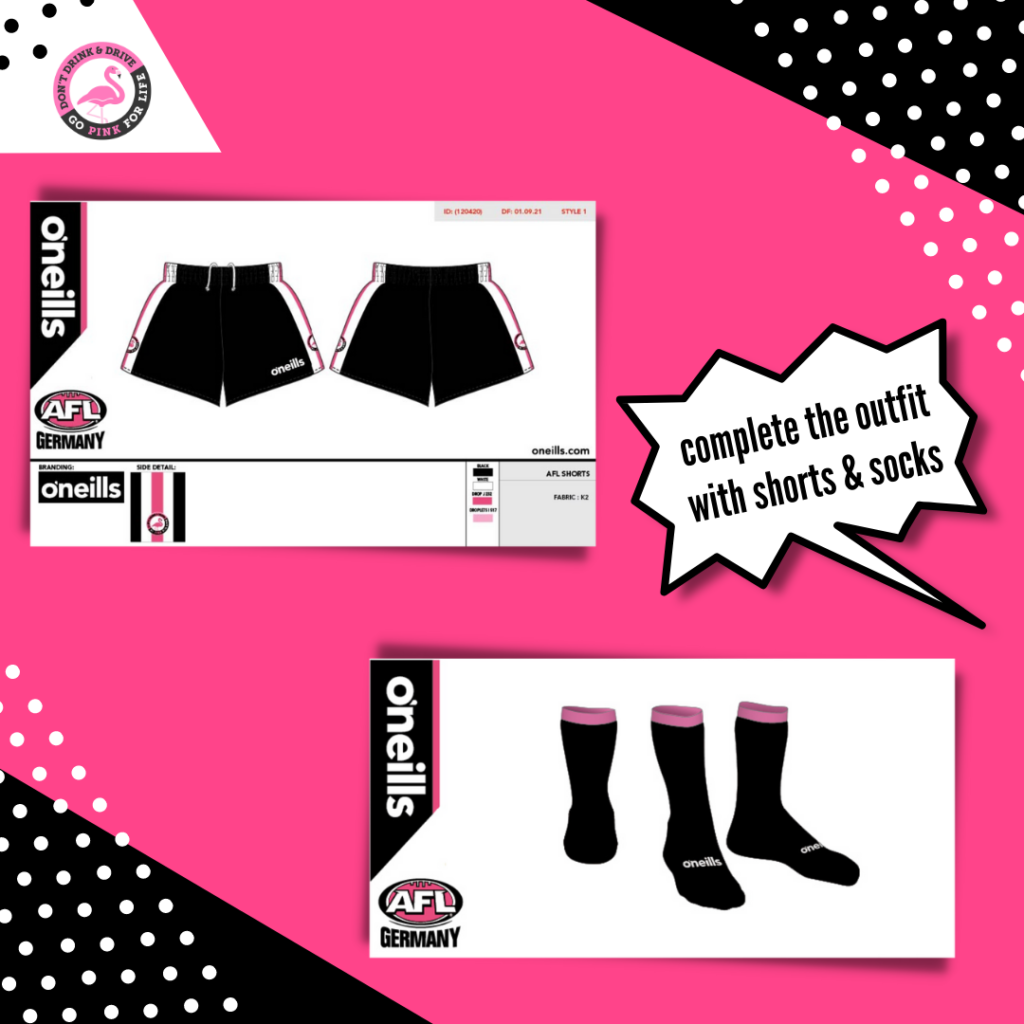 The guernsey itself has several different design highlights that make it very special. First and foremost, Janine's favourite colour was pink and she loved flamingos. One could say she had the spirit of a dancing flamingo making everyone's life better with her truly remarkable bright smile and positive attitude towards life. On the back we added the goal posts to remember that she kicked the first ever goal for the German Eagles National Team at the EuroCup in Cork in 2018. The Southern Cross on the back stands for her love to Australia. She travelled throughout the whole country and lived there for a couples of years. It's also where she first got in contact with footy and fell in love with the sport. The number 97 inside the southern cross represents the number she used to wear for the German Eagles national team. Last but not least there is a special motivational quote from Janine on the inside which was copied from the front page of her diary. It stands for her love to travel the world, to be yourself and to live life to the fullest.
Let's throw on the pink guernsey, support the campaign and #gopinkforlife!
For more info on the campaign visit: https://gopinkforlife.de/